Article from TheVerge by Nilay Patel
It is widely known that the iPad is the most successful tablet in the market. When it comes to second place, it has recently been a battle between the up-and-coming Windows 8 tablet, and that which is owned by Android.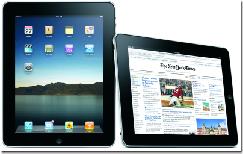 Android has come to terms with the fact that their apps may not be the most graphically elegant. Microsoft, on the other hand, is doing all that they can to fix the graphics on their tablet. They are keeping their eye on the prize with bribery.
"Google is simply hoping developers create great Android tablet apps while Microsoft is pushing them towards Metro and providing significant rewards to those who get there first."
Both companies are concerned that the other may overpower them; but both companies realize that whoever wins will stand no chance against Apple's iPad.