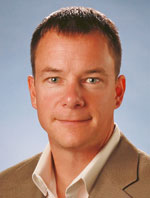 JournalismNext by Mark Briggs
This chapter is about building a digital audience for news. The importance of this is that your contribution to news actually gets out there. Briggs provides some helpful points to gain an audience and keep it.
Firstly, he stresses the importance of analyzing what you publish, and listen to what your readers want. If you have a comment box, take advantage of it. Don't let it sit there unused. Read what your followers have posted and take it seriously.
Secondly, it is vital that the content your readers are interested in can be found in search engines and through social tools. If your writing can't be found through these outlets, then the only way people can be turned on to it is through others. That's hardly ever enough to rely on.


Briggs says that it is good for online journalists to know how search engines work. The results on the first page of a search are the most credible stories. They are the stories endorsed by the most other sites, and the most credible at that.
Having these sites link to your site is a great way to get your foot in the door for having more people find your link.
Picture from Healthy Influence