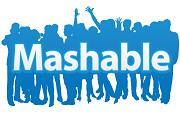 Photo from Mashable
Mashable article by Lauren Indvik
To the surprise of most social media outlets, Pinterest has been increasingly (inadvertently) promoting online publishers. The company has been driving more traffic to these companies that than Twitter.
In January, Shareaholic did a study that showed Pinterest was sending more referral traffic to these publishers than Google+, Yahoo, and LinkedIn combined. Naturally, most of these promotions went to companies involved in home decor, arts and crafts, and style and food.
Cooking magazines and things of that nature have been receiving a high amount of attention from the site as well. As of February, Pinterest has notably risen above Twitter and many of the opposing sites in directing traffic to publishers.