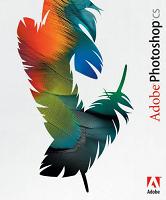 Photo from BMSoftware
This workshop was especially helpful for me because it will apply to my future career. As a journalist, or a PR person, it will be important for me to know how to create pictures that are aesthetically pleasing.
I have taken AVT180 (Computers in Creative Arts), which gave me a foundation before this class. In AVT180 I learned the basics of Adobe Photoshop and Adobe Illustrator. My professor was Negar Nahidian and she had extensive experience with the programs.
In the workshop, on Tuesday, I first relearned how to white balance a photo. I then learned how to select certain items in the photo and change their color. We then learned how to crop a photo and save it in ways appropriate to what we plan to do with it.
My favorite lesson in the workshop was learning how to get rid of things in the picture that you do not want. For instance, if there is a crack in a brick wall, and you want the wall to look seamless, you can select the crack and fill it in with its surrounding pixels.
It detects what is around it, and blends it all together. Another way we learned to do that was through choosing a certain part of the picture, and cloning it onto another section of the photo.
I was happy to take this workshop at GMU. It made me realize that I should take more advantage of these because they are so easily accessible and free right now.